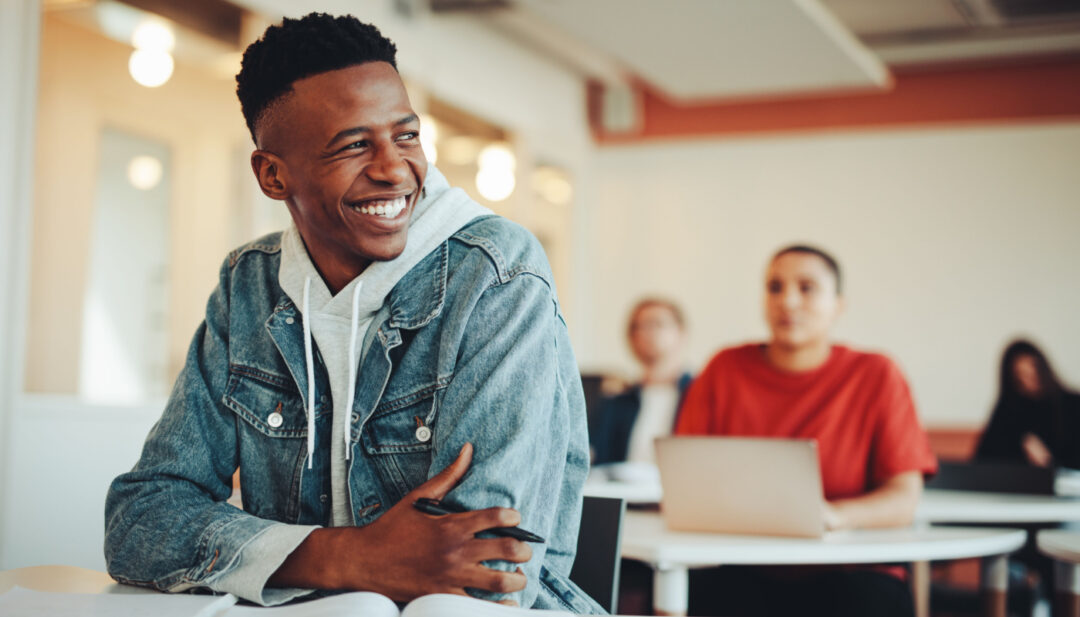 Independent study projects are great for helping students explore topics that interest them.
These projects can be completed on a small scale (lasting a few weeks in the classroom) or can last an entire semester with a student learning on their own. As a teacher, you can't completely hand over the keys to the house. You play an important role in helping students develop their projects and prove what they know.
Use this guide if you are working with a specific student to develop an independent study project or want to turn your entire class into independent learners. Regardless of their age and grade, your students can develop skills that will stick with them through adulthood.
Work With Students to Develop a Project That Interests Them
Every great plan starts with an idea. Your first task is to help students turn their interests into ideas that can then turn into projects.
Stephen Turban, cofounder of the Lumiere Research Scholar Program, encourages students to develop a research question that should be answered through the project. These questions should be specific, researchable, and interesting. If a question is too broad, a student can get overwhelmed and will have a hard time proving what they know. If a question is too basic or boring, a student will disengage with the work.
For younger learners, these questions can be used to reinforce the scientific method. For older students, these core questions will guide the research and project development process.
As an educator, your role will transition toward becoming an advisor throughout the project timeline. You want to guide your independent study students toward relevant topics and realistic projects. Bob Carlton, president of College Matchpoint, shares some questions you might ask as a student walks you through their plans:
What does this project require (time, initiative, resources)?
Do you have the resources available to complete this project?
Are you challenging yourself with this project?
What is the impact of the project on you, the study body and the community?
Carlton says you should feel better about the project as the student answers your questions. Meeting with them to discuss their ideas can show how they have thought it through.
During the development process, look for ways for students to integrate various subjects and ideas into the project. This can elevate the learning experience while reinforcing core concepts.
"For this concept to work best, integrate multiple content areas into a student-directed program," says Alyssa McKee, a high school English teacher. "This allows students to make more practical application of their studies in a cross-curricular way."
For example, a student who wants to design a mural about voting would need to research the history of voting in the United States, present this information in an essay, and learn how to write proposals or lobby the local government to approve space for the mural.
Ask Students to Choose Their Ideal Learning Channels
One of the best parts of independent study programs is that they can be tailored to the individual learning styles of students. Not all students enjoy active conversations with groups of people. Some learners want to be alone and learn best on their own. Ask your students how they plan to learn about their chosen topics.
"Most students do their research from online or printed sources, but a good number also interview experts or participate in internships," says educator Geraldine Woods, author of "Independent Study That Works: Designing a Successful Program." "Anyone in this last category also has an on-campus faculty mentor and participates in seminars."
Woods gives the example of a student who used their independent study period to compare media coverage across three countries. He spoke with a New York Times reporter to better understand how the journalism and publishing processes work.
There is good news if you aren't sure how to develop an independent learning program in your school: You can find online support systems and existing organizations to work with. Students Leading Education (SLED) is a leadership program in which student-made projects solve real-world problems. As the educator, you become the chapter advisor. It uses gamified learning and a digital project portal to help students compete on a national level.
There are also countless Massive Open Online Courses (MOOCs) that are built for students at different levels.
"MOOCs are designed with interactive features that allow users to collaborate with other learners while engaging in insightful conversations among their peers," writes the team at Early Literacy Program O.C. "As such, it creates an environment where kids can learn from one another and apply what they've learned through meaningful collaboration projects."
Your students might find a MOOC that allows them to learn about a specific subject or to take a course that your school doesn't offer. In addition to or instead of taking the standard Spanish or French class offered by their school, a student might find a reputable MOOC to learn Arabic or Japanese independently.
Identify Unique Ways for Students to Prove What They Know
As you work with students to develop their curricula, consider how each learner can prove that they advanced their knowledge through independent study.
Many students are uncomfortable at the idea of giving presentations to large groups of people or hate the idea of writing long research papers. Remember, these projects are meant to actively engage students.
The team at Ditch That Textbook developed a list of end-of-semester projects that students can work on throughout the year to showcase what they are learning. For example, a student can research a topic and create a podcast reviewing what they learned. The "homework" is the production of the podcast each week. The student can also create a website with blog updates and other valuable information that curates their ideas and proves their knowledge.
The team at Admission Sight also provided several ideas for students who want to turn their passions into independent study projects. These range from high-tech ideas to artistic endeavors and other creative opportunities. Students can even discover ways to connect these ideas to help their local communities.
Another way you can help students complete their independent study project is to step away from grades and acknowledge other forms of completion.
"Digital badges serve as indicators of accomplishment, skill, or interest," says Will Richardson, cofounder of Modern Learners. "Often positioned as a supplement, if not a replacement, to traditional grades, some proponents of badges argue that they could eventually offer an alternative to certification and degrees."
The various badges can help you keep track of what students know and where they are in the project completion process. These can be used as checkpoints for a pass/fail independent study course.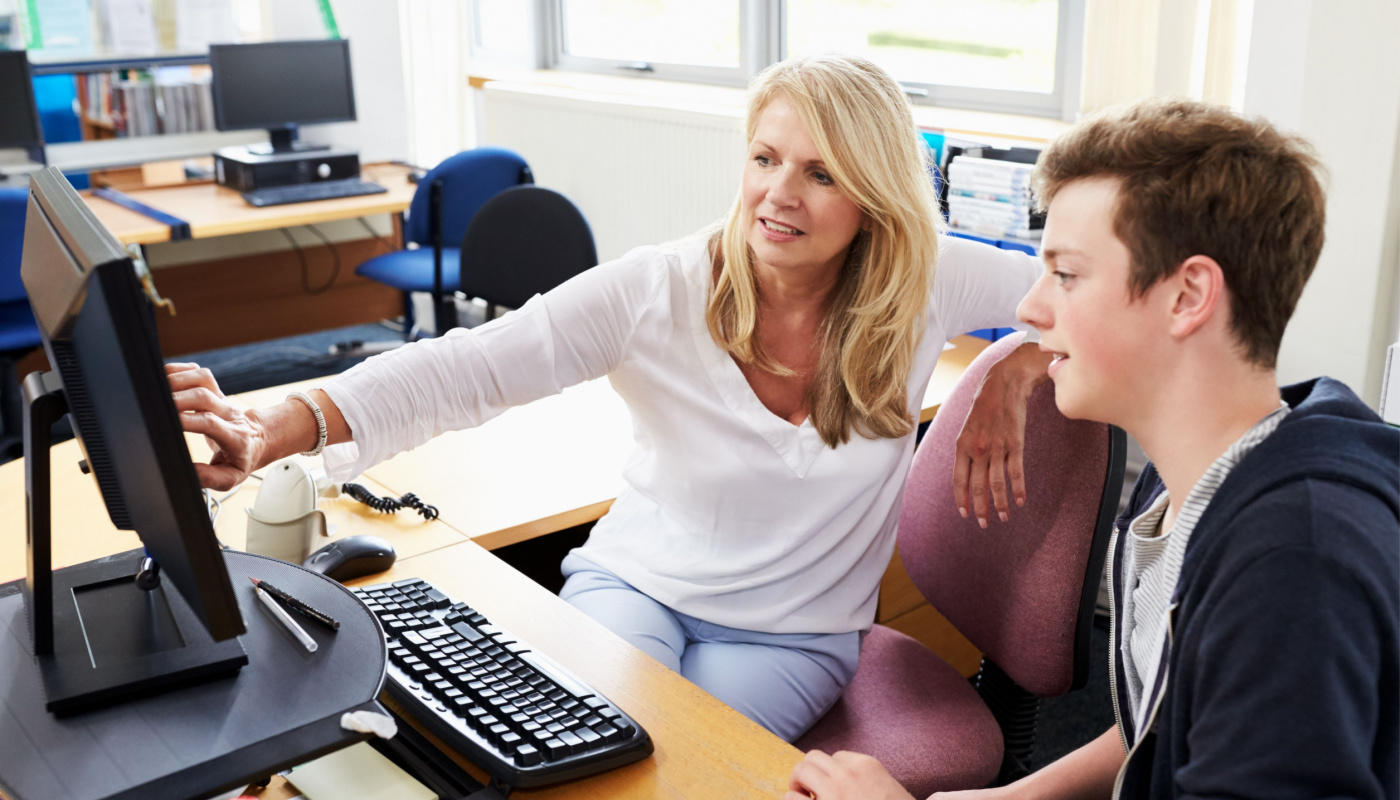 Build Scaffolding Into the Project
This is where your expertise as a teacher who has developed countless lesson plans comes in. Once your student has a project idea and a way to prove what they know (and a way for you to evaluate it) you can fill in everything in between. A key part of the project will involve adding complexity over time — known as scaffolding.
"Scaffolds help move students from what they can do now to what they will be able to do later," explains Sarah Field, a senior professional learning designer at PBLWorks. "Like training wheels on a bicycle, scaffolding is introduced when students need support and, in many cases, removed when no longer necessary, as students' mastery and independence increase over time."
You can build scaffolding into your day-to-day lesson plans to help students become more independent. They can then transfer this independence to their long-term projects.
Math teacher Joseph Manfre says he implements an "open middle" policy for topics. The students start learning about a topic on the same day and end on the same day (often with some form of assessment) but the pacing and projects to achieve that learning is open in between. This allows students to choose how long they need to focus on something to master it or how long they want to learn about a topic to dig deeper into the concept.
Scaffolds can also keep students engaged. Instead of giving students one big project, they can reach mini-milestones and complete new steps when they are ready.
"Normally between weeks 2-5 of a PBL unit, students often struggle with sustained inquiry," writes A.J. Juliani, author of "The PBL Playbook." "The excitement tends to fade, and the urgency doesn't pick up until there are just a few days left."
He says teachers can use sprints to keep students focused on the content while still maintaining their independence. These sprints can also prevent students from turning a semester-long independent study course into a last-minute panic project.
Help Students Develop Soft Skills for Self-Management
Independent study projects offer more than just opportunities for students to learn on their own and explore topics they care about. These projects are also essential for building soft skills.
A student who takes on independent study work in high school will be better prepared to study independently once they enter college (or work independently in their careers). These projects can teach autonomy, accountability, time management, and various other skills.
Educational and neurodiversity consultant Amanda Morin encourages teachers to emphasize self-monitoring in education. In math class, this occurs when a teacher gives students the answers to all of the math homework before they start. The goal isn't for students to get the answers right, but rather to show how they got them.
In an independent study program, students set goals and checks for themselves to identify whether they are on the right track. This allows them to make adjustments as needed.
Educators are increasingly teaching soft skills to students in order to prepare them for college and the workforce. Stacey Brewer, a high school principal in Yorktown, Indiana, adopted a program that gives students career badges when they showcase key skills. The six badges (Mindsets, Self-Management, Learning Strategies, Social Skills, Workplace Skills, and Launch a Career) let employers know that these students are ready to enter the job market. Along with learning soft skills, students can prove that they are acquiring knowledge in school without relying on grades and standardized tests.
An independent study program helps students master new material and engages them in learning. It can give them life skills and a passion for learning.
As an adult, how would you acquire a new skill or learn about a topic? Whether you want to make macarons or learn about home insurance, you develop your own form of independent study. From small in-class projects to semester-long courses, independent study programs can give students the tools to take over their education now and in the future.
Images used under license from Shutterstock.com.