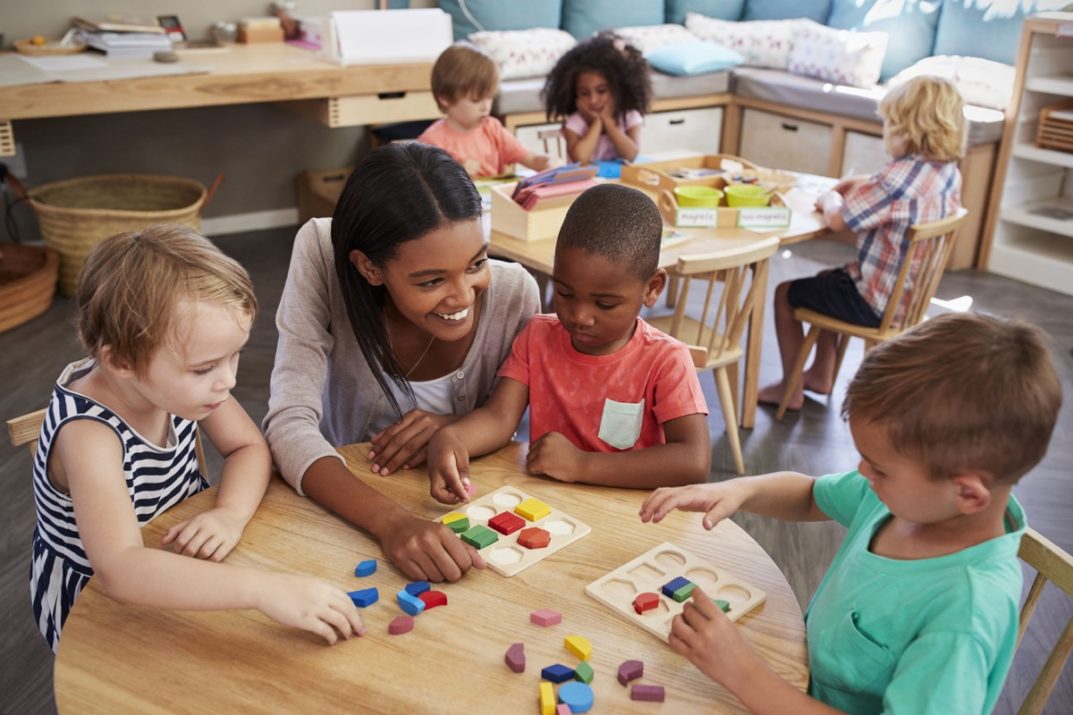 From cooking to architecture to athletics, geometry plays an important role in everyday life. Yet geometry is also an aspect of math that many students find frustrating, especially if they don't understand its value. 
Educators who take a modern, real-world approach to geometry lessons can overcome this challenge and teach it in a way that fosters interest among students while reinforcing important concepts. 
Here's how to connect geometry to real-life experiences and student passions through compelling lesson plans that inspire and inform.
Note: Many of these lessons plan ideas are easily adapted for remote learning.
Engaging Students in Geometry 
Many students struggle with geometry because they don't understand its real-world connections. 
Geometry teachers may want to introduce a lesson plan by helping students understand its importance. StudiousGuy points out that geometry is ubiquitous in nature, appearing in everything from leaves and shells to flowers and vegetables. Geometric shapes can also be found in sports. The shape of a field, markings on grass and pitching arcs all require geometry to understand.
Introducing the many ways in which geometry influences everyday life is a great starting point because it allows students to draw connections to their own life (such as to a student who is passionate about nature or sports, for example). 
Another way to engage students with geometry is to discuss its historical role as a problem solver. Whether it was painting the Mona Lisa or building the Colosseum, nearly every art and architectural model is the result of careful geometric planning and calculation, explains the team at learning app Byju's.
Teachers Pay Teachers offers a host of geometry lesson plans that emphasize the importance of the field through real-life lessons. For example, Rachael at Rise over Run provides a fixer upper project for students in grades 7–10. This project asks students to calculate things like square footage, cost of materials, conversions, area, volume and other renovation-related measurements. In the end, the students will have planned a hypothetical remodel on a home. 
Geometry teachers can also foster interest in geometry by adding an element of humor into lesson plans. Karen Kane at We Are Teachers suggests posting a geometry meme on the board at the beginning of each lesson to get students in a positive mood. This can also help them create a happy association with math, which can reduce stress and open their minds up to learning new material.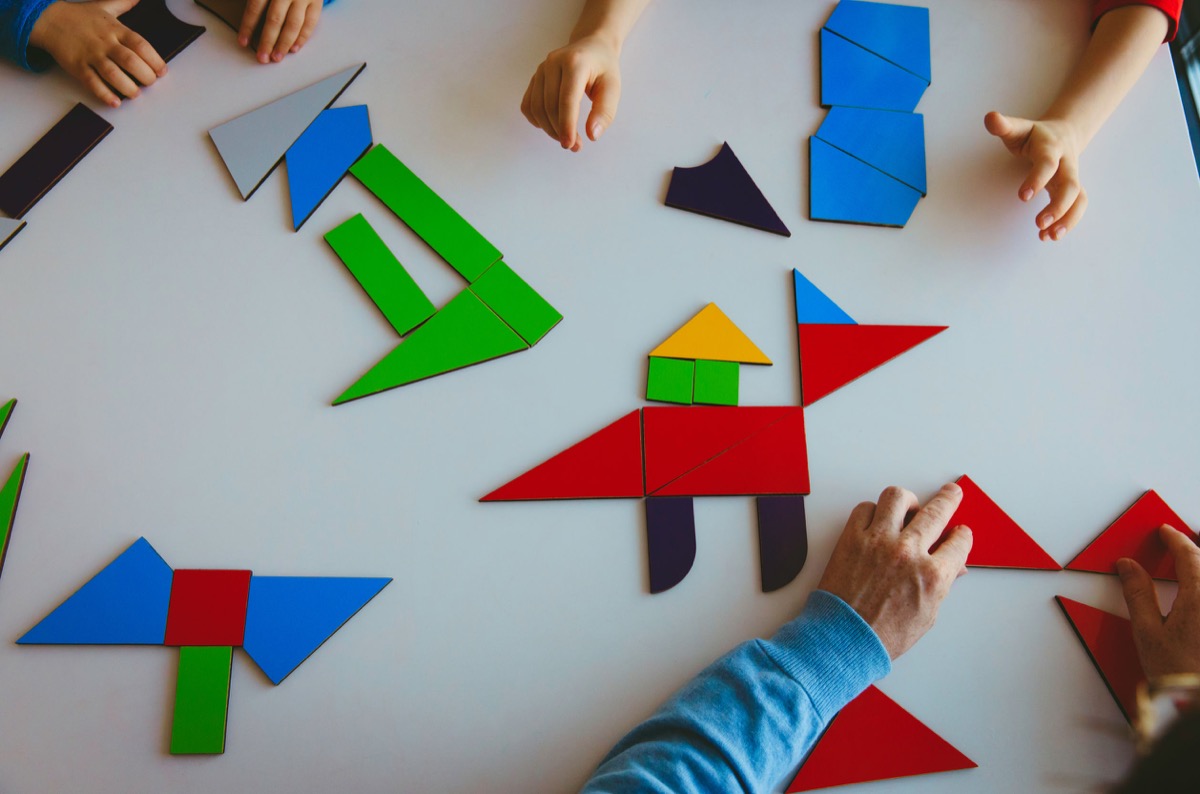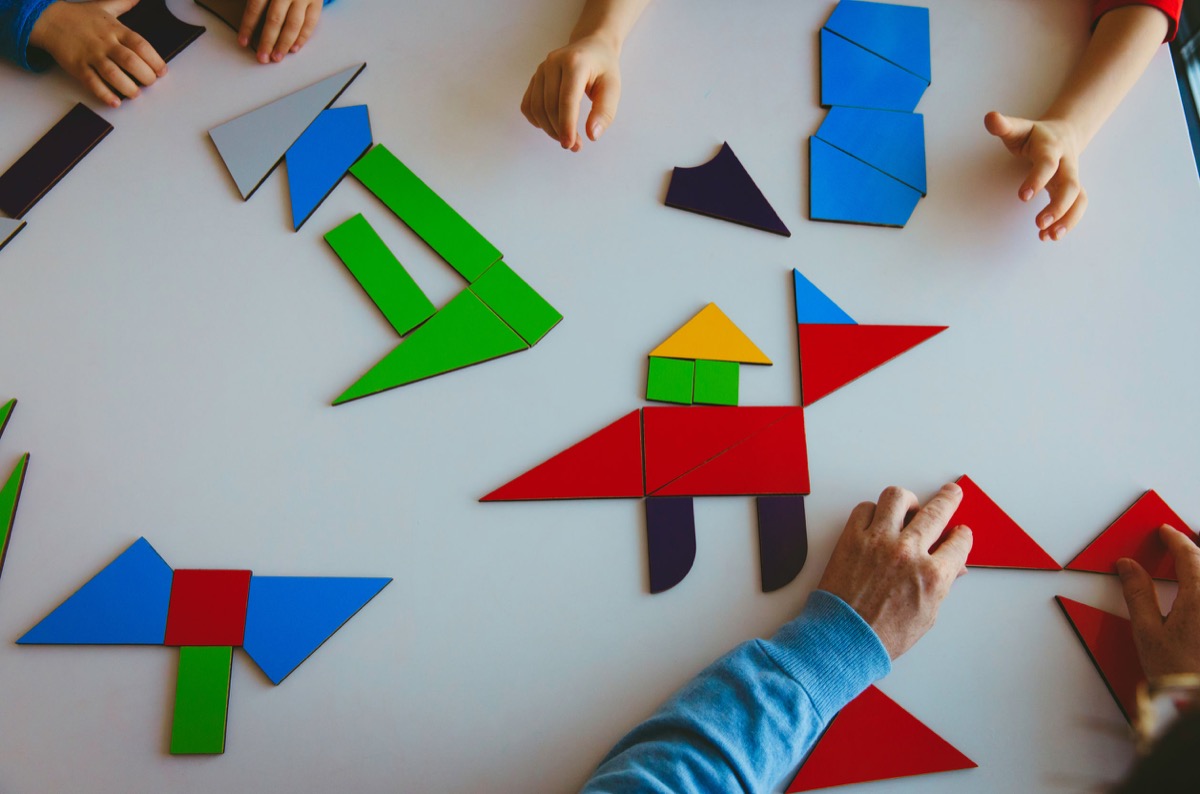 5 Hands-On Geometry Activities
Geometry provides a great opportunity to engage students through artistic passions and hands-on activities. 
Creating Maps
For example, Tammy DeShaw at The Owl Teacher suggests a geometry map project that asks students to create a town using a self-created scale, legend and compass. They can then add different locations, such as a school or post office, to their maps. This activity is especially useful because it combines geometry, creative problem solving and a host of other essential math topics.
"It covers important mathematical concepts such as partitioning rectangles into equal groups of 4 or 8, creating arrays, creating a congruent figure, creating an irregular polygon and reviews the types of polygons from third grade," DeShaw says. Additionally, this map activity fosters an understanding of measurement standards in numbers and fractions.
Mandalas
Mandalas are another hands-on, creative activity that teaches geometry skills. A pre-visit lesson plan idea from the Rubin Museum of Art in New York City offers guidelines for introducing students to creating mandalas and learning about their history. This lesson overlaps with both culture and geography lessons, both of which can further tie into geometry. 
Consider having students map out the distance to India or Tibet, or taking virtual measurements of a temple, for example. The geometric elements of mandalas are also highly symbolic, which can give context and meaning to shapes and help students see their value.
Anchor Chart Templates
Anchor chart templates are a handy tool that teachers can use to introduce 2-dimensional and 3-dimensional shapes, suggests teacher and education blogger Angie Olson. This also becomes a problem-solving activity, as it asks students to fill in answers and create their own associations with shapes in the real world. As the teacher fills out their own chart on the board for inspiration, students are also asked to fill out their own answer sheet simultaneously.
Understanding Art
Digital art is an engaging subject that many students may enjoy, too. Tish Seabrook at the Creatubbles blog suggests students can search geometric art, like fractal art, to discover pieces that interest them. Then, they can contact the artist to determine which mathematical concepts were involved in the creation. Middle and high school students may also be interested in creating their own geometric art based on the principles they learned from the artist.
A Refresher on Shapes
For learners who need support reinforcing 2-D concepts and shapes, educational blogger Jennifer Findley offers a game in which students answer a number of geometry questions. These questions are determined by a printable cube, as each side is associated with a different activity. From sketching and determining different types of lines to identifying and proving right angles, this simple, printable hands-on activity is easy for teachers and interesting for students.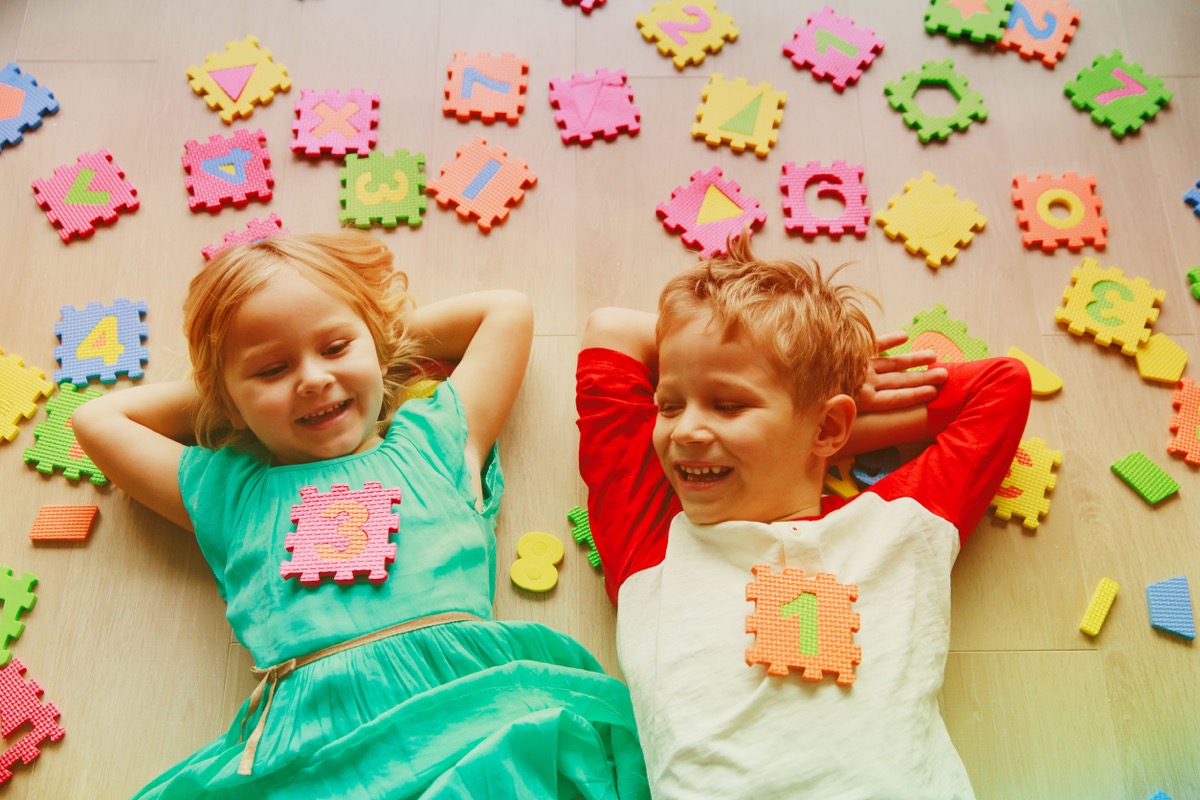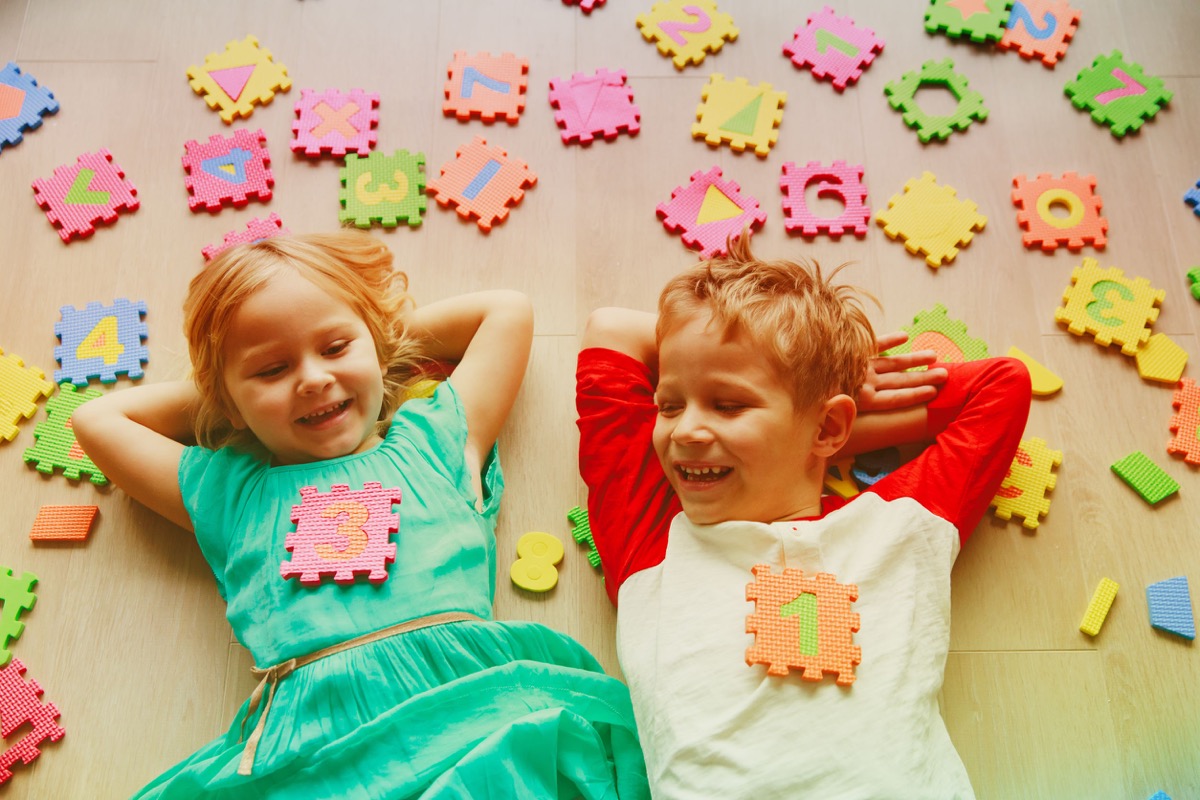 Geometry Games
Games are an easy, effective way to get students excited about geometry. 
SuperTeacherTools is a helpful website where teachers can create their own "Jeopardy" and "Who Wants to Be a Millionaire" games. Educators can upload their own content, including geometry definitions and concepts, as well as pictures and drawings. This game can be played either solo or in teams. 
Another idea is to create gamification around the entire geometry unit, meaning students can earn points for reaching certain milestones or completing challenges. According to Bethany Lake at Math Geek Mama, challenging students this way creates excitement that can in turn make students more engaged in math. She also points out that students will remain more engaged when they're presented with difficult problems, rather than easier ones. 
This is a fine line to walk, however, as it's important to be mindful about where students are and what a challenge looks like for them. "You must select the problem with great care and careful thought," Lake adds. "Make sure your challenge is within their mental abilities and motivating at the same time."
Additional geometry games can be found on Kids Academy. For example, a memory game using card stock tiles helps students classify quadrilaterals. This is an easy game that teachers can make and play with students at the beginning of class to get them warmed up for learning about geometry. Houghton Mifflin Harcourt has a host of math games, as well. These include games like R-A-T-I-O, where students use a gameboard to build and identify ratios with a partner.
Whether you're introducing shapes for the first time or you're helping students dive into more complex topics, these lesson plans will keep students engaged and excited about geometry.
Images by: Cathy Yeulet/©123RF.com, Nadezhda Prokudina/©123RF.com, Nadezhda Prokudina/©123RF.com