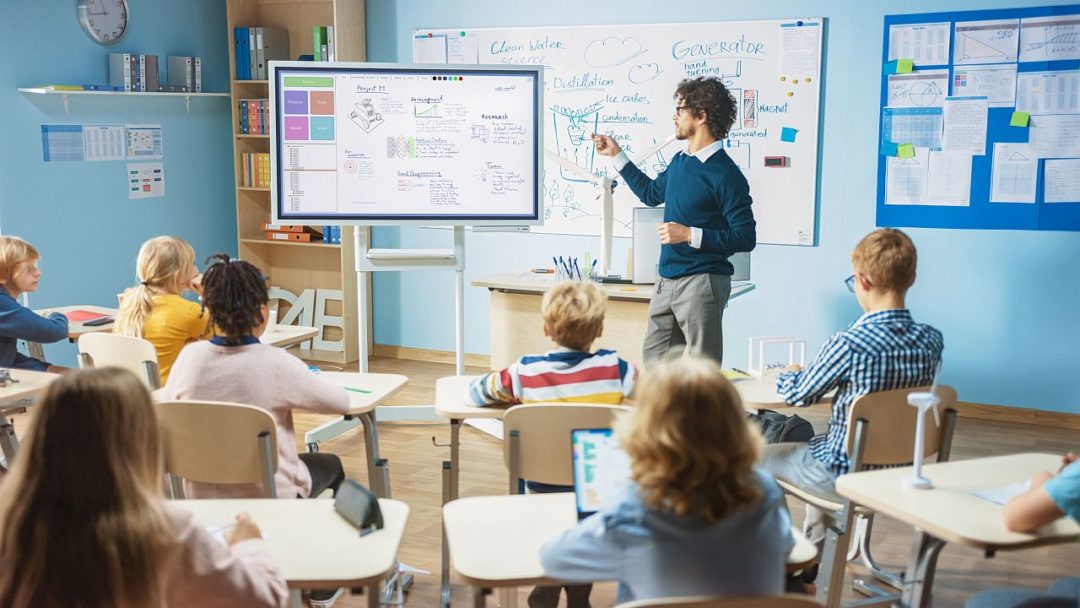 Most teachers had no choice but to jump into various edtech tools and solutions at the start of the pandemic. They became masters of Zoom and Google Slides, in addition to other apps and software systems.
It's been almost three years since the initial school closings. Some educators returned to in-person learning two years ago. So, what technology stuck around? What proved to be valuable to in-person learning, and what fell by the wayside?
The answers to these questions can provide insight into how teachers learned to use different edtech tools and what software options are provided to them.
It's time to take a deeper dive into the use of technology in the 2023 classroom.
What EdTech Tools Can Educators Not Live Without?
The first step when evaluating post-pandemic tech use is to look at the software options that teachers use every day.
According to the EdTech Top 40 Fall 2022 Report by LearnPlatform, the average school district accessed 1,417 edtech tools each month during the 2021-2022 school year. This comes out to around 143 different tools used by students and 148 by teachers. The top five tools used by both are:
Google Suite.
YouTube.
Kahoot!
Google Classroom.
Google Sites.
For most teachers, the top systems won't come as a surprise. Both teachers and students use Google and watch YouTube videos daily. However, the sheer amount of tech is shocking when you add up each app or tool throughout the year.
One of the biggest questions that teachers have is whether the tech they used during the pandemic is useful. Is reading more effective when it is taught online — or should students return to traditional textbooks?
Benjamin Herold at Education Week points to an EdWeek survey from August 2020 in which 63 percent of English and language arts teachers reported using online reading instruction programs more than they did before the pandemic. One-third of teachers say they use these programs much more frequently than they used to. Only 18 percent report using them less frequently than before the pandemic.
It remains to be seen whether this technology will have staying power. When you look at other studies of tech use, many of the adopted solutions were used as short-term fixes. They were never meant to be lasting systems.
According to a report by McKinsey and Co., two categories stood above the rest for tech adoption in higher education. These were "technologies that enable connectivity and community building," with a 49 percent uptick in use, and group work tools, which increased in use by 29 percent. The researchers believe this adoption was meant to fill gaps created by the inability to meet in person. Students and educators needed to find ways to collaborate virtually.
It's understandable that there will be some technology drop-off as students return to in-person learning. However, that doesn't mean that today's classroom will revert solely to methods used before the pandemic.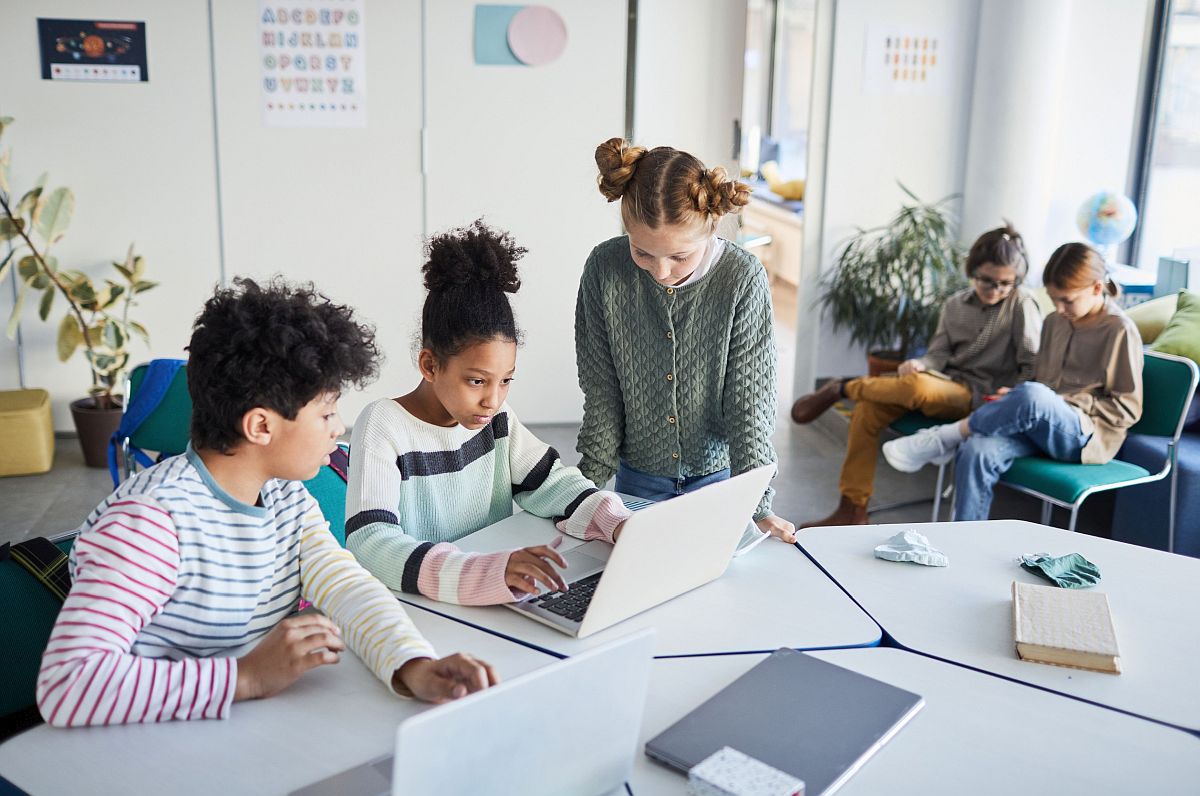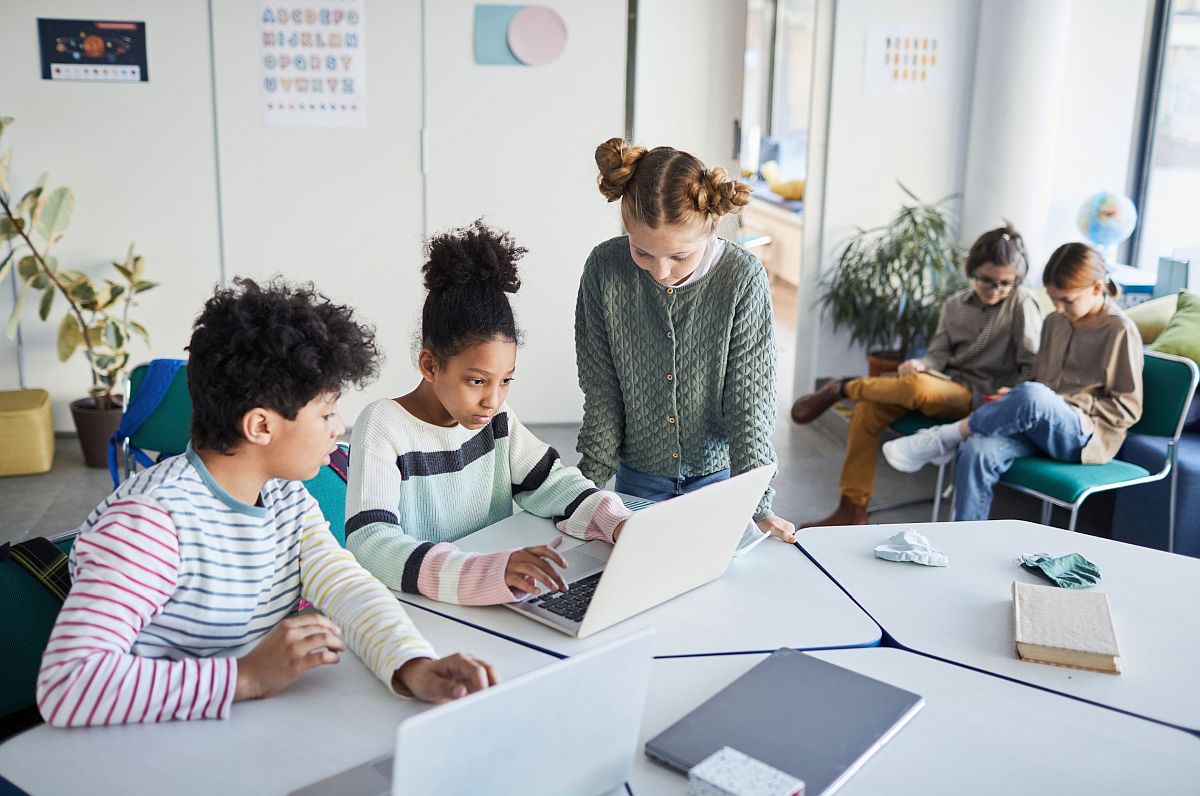 Some Educators Want to Return to Pre-Pandemic Learning
As teachers and students returned to the in-person classroom, the number of calls to return to normal life increased. This became more prominent as more adults and then children were vaccinated. Some highlighted the dangers of screen time and how it can hinder learning, especially for young learners.
"Brain development and educational research suggest that screens should be used judiciously at this age," writes clinical psychologist Annalise Caron. "The gold standard for elementary education has been to read, think and write first and use a computer later."
While returning to pre-pandemic days is a good thing in some instances (music class isn't taught in bubbles anymore), education experts are worried about what this means for the future of education technology. All of the bravery of 2020 is getting left behind in favor of returning to what is comfortable.
"What is perhaps most troubling is that as countries are reopening schools, they are going back to how education was delivered before the pandemic, instead of seizing the opportunity of the disruption to transform education," says Emiliana Vegas, education economist and professor of practice at the Harvard Graduate School of Education.
"While the disruptions caused by COVID-19 offered an historic opportunity to learn about what works at scale to transform education systems and realize the promise of education technology, it seems now that this is unlikely to happen."
Some education professionals and pedagogy experts want to tap into the curiosity and demand for edtech seen at the start of the pandemic. They want teachers to embrace online education and edtech tools — but with more structure and assurance than they had during the emergency lockdowns.
"The key question going forward is how to take advantage of some of [the] beneficial features now that we've gone back to classroom teaching," says Bharat Anand, vice provost for advances in learning at Harvard University and part of Harvard's Future of Teaching and Learning Task Force. "How do we preserve and sustain a culture of innovation in teaching?"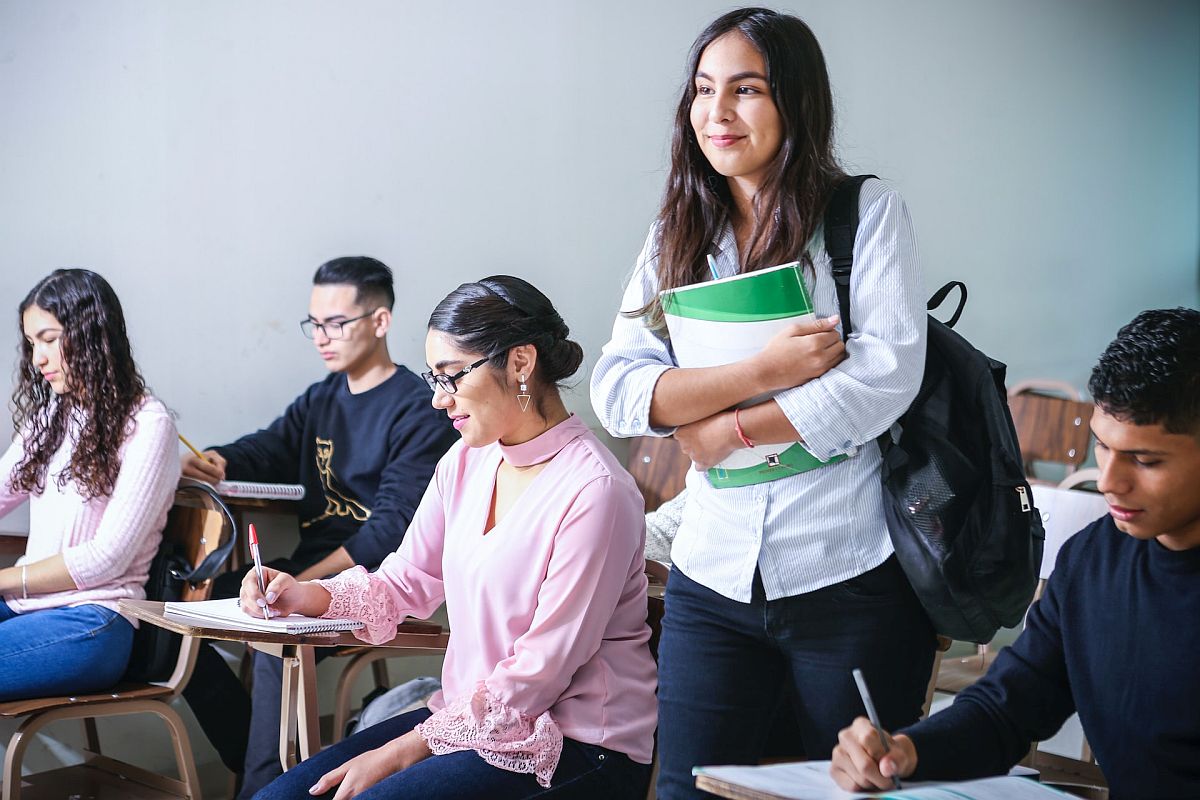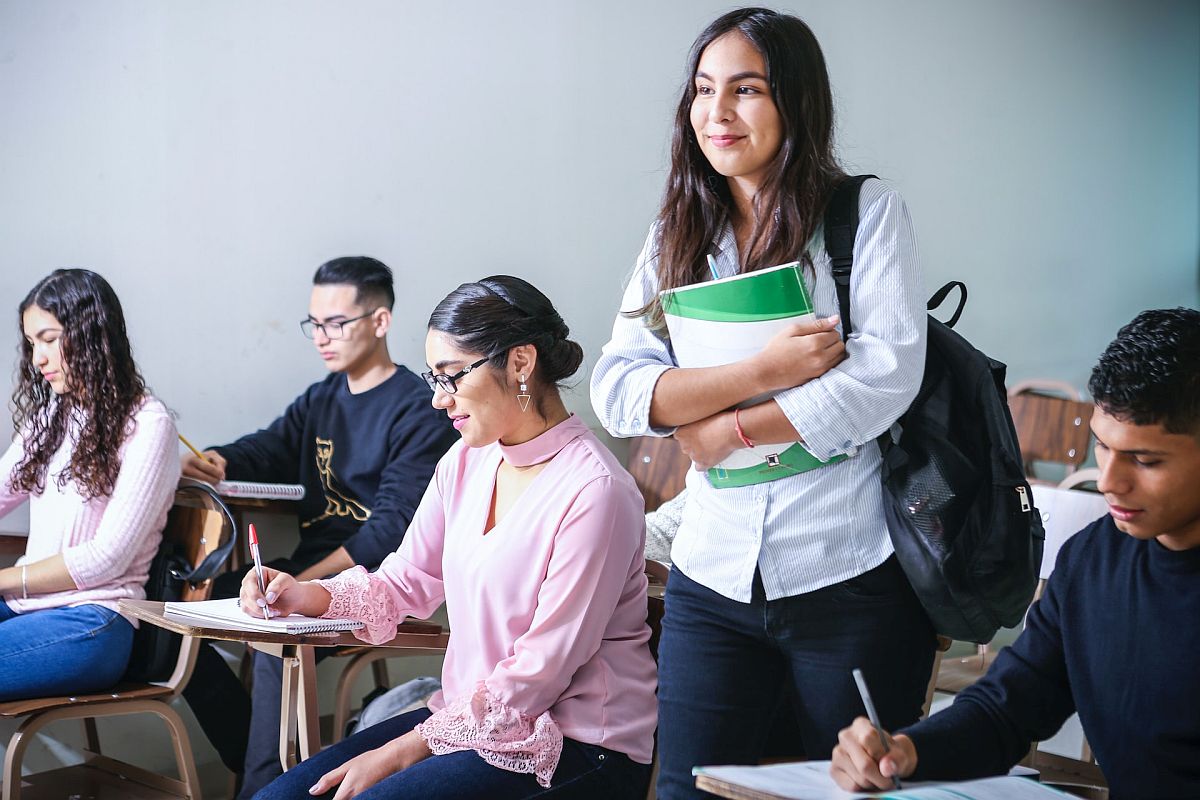 Teachers Need Better Training and Onboarding Systems
So, how do you convince teachers to continue using technology that has burned them over the past few years? First, look at what drove them away from using tools or left them frustrated in the first place.
"Cursory evidence indicates many teachers dislike technology," write Tracy Wilichowski and Cristóbal Cobo, an analyst at World Bank Group and a senior education specialist, respectively. "Their beliefs toward integrating technology into regular classroom instruction are directly influenced by the professional development training they receive on the topic."
At the start of the pandemic, district leaders and administrators didn't have the luxury of time. They couldn't spend weeks training teachers on online learning tools and options. Many educators had to learn for themselves and grew to dislike these systems.
This is a preventable problem. If districts want their teachers to be innovative, then their educators need support. And that will cost money.
"Too many schools think the cost of training and professional development and support are optional," says Bart Epstein, president and CEO at EdTech Evidence Exchange. Epstein tells EdSurge that schools have no problem paying $125,000 for a license but will decline the $25,000 training package in order to save money.
Using technology in today's classroom will take more than districts handing out software systems or teachers training themselves. There needs to be communication between what teachers need and where they are struggling, followed by answers from the administration.
"Teachers on the front lines of education deserve quality IT orientation, training, and on-going support so they can provide efficient instruction on the best communication tools," says Mark Tweedy, data storyteller at hardware and software solutions provider OneScreen.
Tweedy notes a 2022 survey from EdWeek that asked teachers to rate the quality of the training they received when learning new edtech. Only six percent said they received excellent training while nearly half (48 percent) received mediocre to poor training.
Parental Support Plays a Role in the Use of EdTech Tools
There's a third element to education that often gets forgotten in edtech discussions: parents. While kids can use almost any software system and teachers do their best to learn how to use different tools and apps, parents are often left without support.
"I've been teaching parents how to copy and paste, how to upload a document, how to do things with email," Roberta McGuire, a teacher in West Virginia, told The Washington Post in 2021. "Those things are a challenge, and you have to have patience."
As a result, you have parents so focused on accessing software systems that they don't have the energy to focus on the actual material. Parents have enough to worry about without trying to understand edtech. According to a survey by Photomath, half of all parents say they struggle to understand their children's homework assignments across all subjects. The survey also found that 13 percent of parents would rather clean the bathroom than help their children with homework.
If you are losing parents who are trying to access the technology, you won't be able to communicate valuable information to them. How can a parent help their child with a math assignment if they can't even access the materials?
"Another aspect of equity concerns what might be called 'voice,'" says Michael Garet, vice president and institute fellow at the American Institutes for Research. "Are students and their families able to express their goals, their concerns, and their experiences to teachers and school leaders? Equity is not just making technology accessible, but also eliciting student and family perspectives on its use."
When teachers get pushback from parents on the tech systems they choose, they are less likely to continue using these systems. Parents alone can limit tech adoption in the post-pandemic classroom.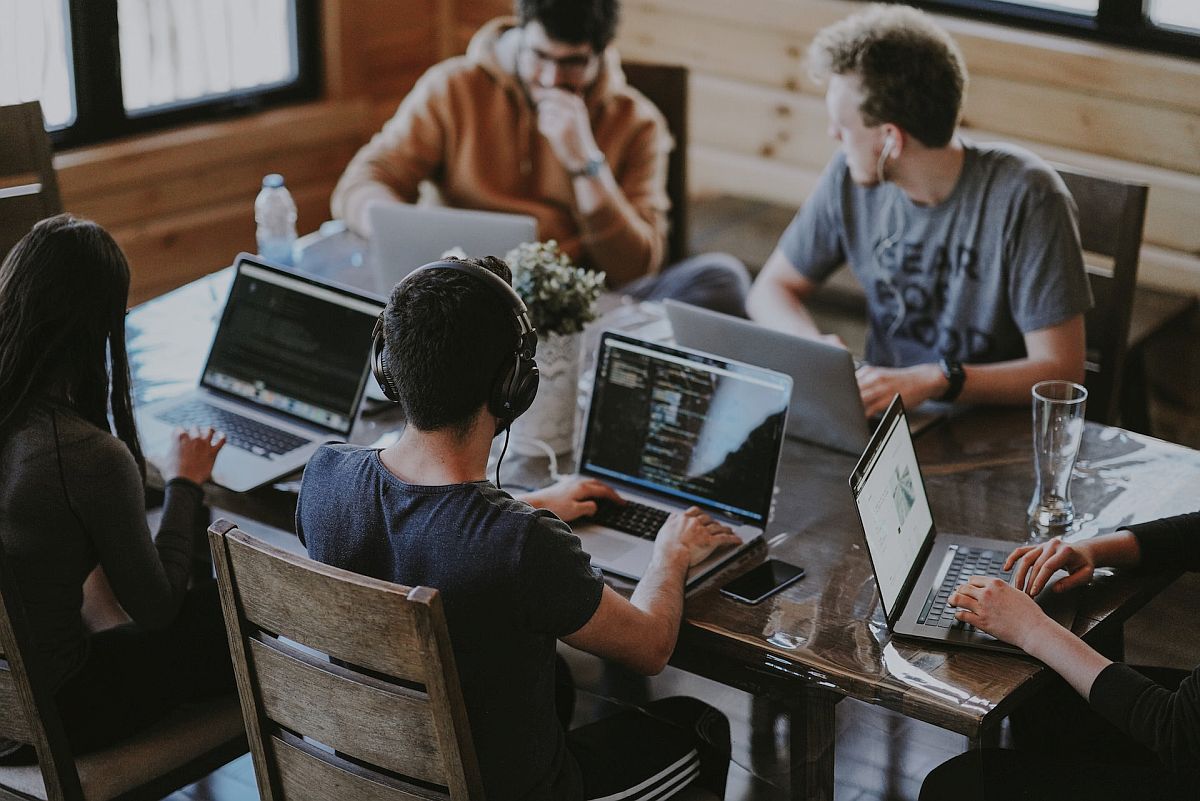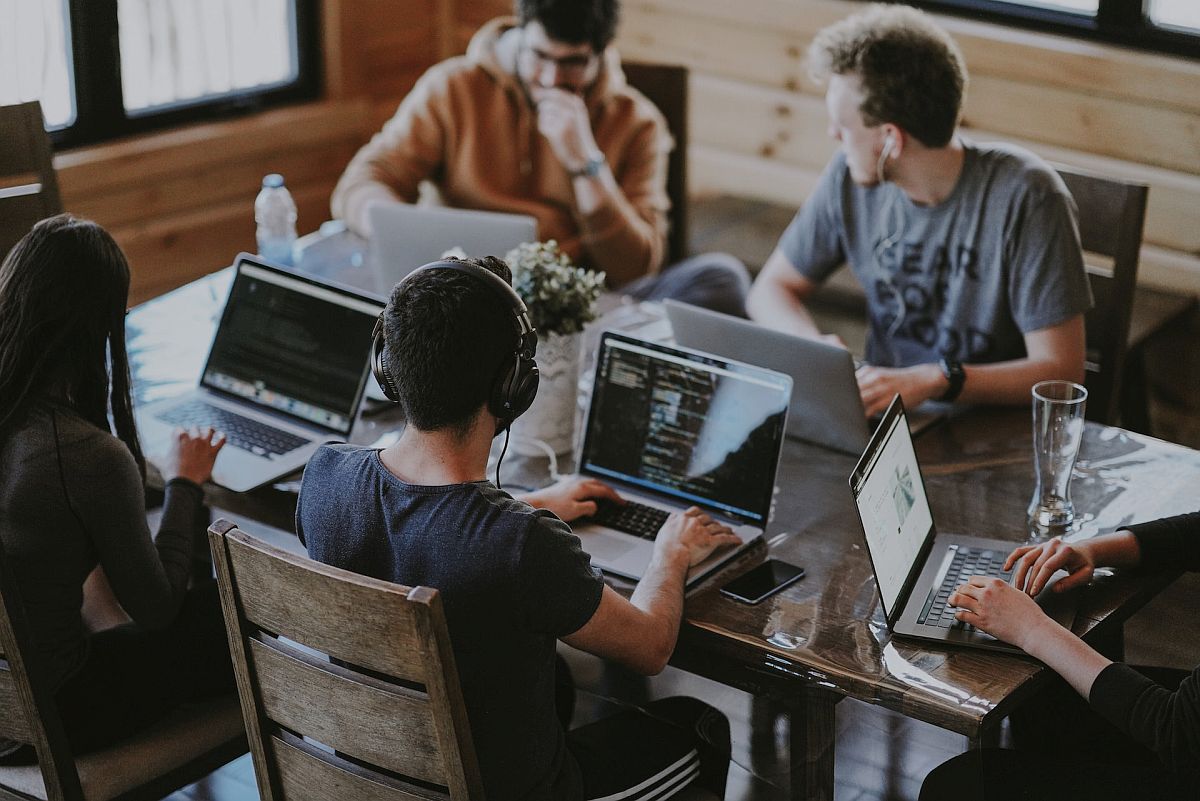 The Case for More Technology
Despite the concerns about technology training and adoption, some people believe the future of tech in the classroom is bright. This post-pandemic period might be rocky for tech use, but that shouldn't stop schools and districts from moving into the future.
"The problem in schools isn't too much technology, it's that there isn't nearly enough," writes education journalist Charles Sosnik. "Schools are overwhelmed with technology because they are trying to use disparate parts of technology, badly, to manually do the things that technology should be doing overall."
Rather than piecing together a few dozen apps — each of which only does one thing — technology should be an integral part of the classroom experience.
"Having a good broadband connection and an array of digital devices in schools will not automatically improve education," write Silvia Guallar Artal, Martin Humburg and Nihan Koseleci Blanchy, education economists at the European Investment Bank. "Digital technologies, however, can act as a conduit. A more wide-scale digitalisation of education…will encourage content companies to improve their digital offerings and to develop more effective pedagogies."
This practice will help teachers move away from constantly learning about tools and instead help them implement those tools effectively. The transition applies to both the students and parents using the technology as well.
"We need to shift the focus away from tools," writes Florencia Henshaw, director of advanced Spanish at the University of Illinois Urbana-Champaign and host of Unpacking Language Pedagogy. "Instruction should be supported by our tools, not subservient to our tools. Ask not what you can do with technology, but what technology can do for you."
Henshaw uses the example of a keyboard to highlight this. You don't think about what different letters can do, you think about needing to write something and then choose the letters based on what you need to type. Using a keyboard is goal-focused, not tech-focused.
While you can look at the top edtech tools to see which software systems had the most staying power after the pandemic, these lists don't paint a full picture of tech use in the classroom. Districts that want their teachers to be tech-forward need to provide support and resources to all parties involved. This starts with the teachers and students, includes the parents, and circles back to the admin team.
Images by: gorodenkoff/©123RF.com, seventyfour74/©123RF.com, javier trueba, Annie Spratt